In issue #159 of WellBeing magazine there is a beautiful article that discusses how when stimulated, the lymphatic system can aid cellulite reduction. As a good resource for natural living and health please visit , www.wellbeing.com.au .
A brilliant resource for learning more about Lymphoedema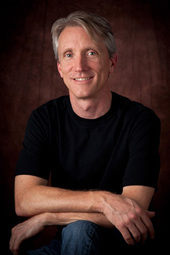 A Biomechanical Approach to Lymphedema
Nov 21 2014
About
A Biomechanical Approach to Lymphedema: Understanding and Fixing the Plumbing Dr. James Moore received his Bachelor of Mechanical Engineering in 1987, his Master of Science in Mechanical Engineering in 1988 and his Ph.D. in 1991, all from Georgia Institute of Technology. He had postdoctoral training at the Swiss Institute of Technology at Lausanne, 1991 – 1994. From 1994-2003 Dr. Moore served as a professor of Mechanical and Biomedical Engineering, Florida International University; and professor of biomedical engineering at Texas A&M University from 2003-2012. In January 2013, he joined Imperial College as the Bagrit and Royal Academy of Engineering Chair in Medical Device Design. Dr. Moore's research interests include Cardiovascular Biomechanics, Stents, Implantable Devices, Atherosclerosis, and the Lymphatic System. His research focuses on the role of biomechanics in the formation and treatment of diseases. Along with his funding from the USA National Institutes of Health and industry sources, Dr. Moore has received multiple patents for medical devices and testing equipment. Dr. Moore has also co-founded two startup companies.
NASA technology used to understand Lymph flow